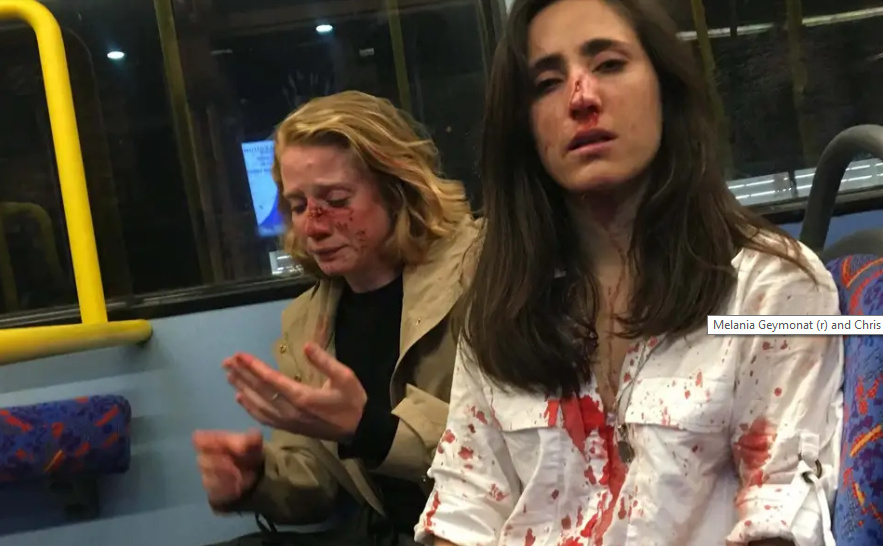 A woman has described a terrifying attack on her and her girlfriend by a group of men while they were on their way home on a night bus in north London.

Melania Geymonat, a 28-year-old air hostess, and her girlfriend Chris were left bloodied and in shock after the attack on May 30 that she said started when the men asked the pair to kiss for their entertainment.

Ms Geymonat shared a photo in a Facebook post on June 5 of her and Chris on the bus, which they had been taking to Camden, with their faces and clothes covered in blood.

She labelled the attack as "chauvinist, misogynistic and homophobic violence".
Is this part and parcel? It sure is. You have to get used to homophobic attacks in a diverse society.