He identifies as female and is referred to as boobie .
Oh that just Kills me!
I wonder if he tuckes it in the skirt
Pretty impressed how he got that black strip to stick and not fall off!
Halloween comes early so it appears!
Monte, and you think I'm BAD!!!
TUCK AND SUCK .
Not sure of this losers dance moves!
I'll bet his head can move just fine after all it's empty .
No, you're on the mild side……
But you know you've burrowed deep under the skin, living rent free when a bunch of (presumably) grown men act like infantine's……



Why do you say I'm living rent free??? I'm a homeowner!!!
Yes, compared to others, I'm on the mild side .
When some people make vicious personal attacks on pols , I'm different. I'll admit I gave some presidents names ,only in protest and disagreement and humor.
Some of Kamalas names were well earned. Don't deny Quid Pro Joe didn't earn that name to call off the dogs on Hunter, which was on video. Extorting money from Ukraine.
Attack those here who use personal hatred . Remember what I said previously about my use of names.
Yep , I knew you were in that basement dark view room , thank mommy !
I wasn't referring to you….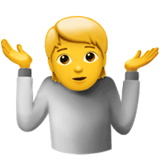 How did you get that black strip to stick to your boobies so well?
Monte be danking dat on dat Steet.
Montecrusty making appearances seem like a new kind of dance routine!
Where is Montecrusty today?
I actually quite like Monte, politically we are opposites on many issues, but on some issues we have got agreement eg. both being Anti-Perpetual War. I cannot understand his Kool-Aid-like attitude about Joey Bidet who to most people is obviously Senile and NOT running the show and I cannot understand his often obsessive Trump Derangement Syndrome and mentioning Trump in 8 out of 10 responses etc
But on the whole I don't think Monte is a bad dude, it's NOT as if he's like that Militant and aggressive Lesbo who posts here.
My comments about Monte may NOT be popular with some, but you know, I'm just tellin' it as it is.