This is rather sad news. Reports are that he had no vital signs while being rushed to the hospital. Initial reports was that he collapsed on stage at an event he was attending, but others heard gun shots. Reports now are saying he is dead but will have to wait and see as this story is still developing.
As many know, him and Former President Donald Trump were good friends.
So prayers to Abe and his family!
Abe arriving from a medivac at the hospital.
https://twitter.com/AFP/status/1545245848099225607?s=20&t=wJJ9xb0GZiqA7S4-8vWNoQ
First video surfaces of the actual shooting
The gun used
Picture of the shooter
Video of the shooting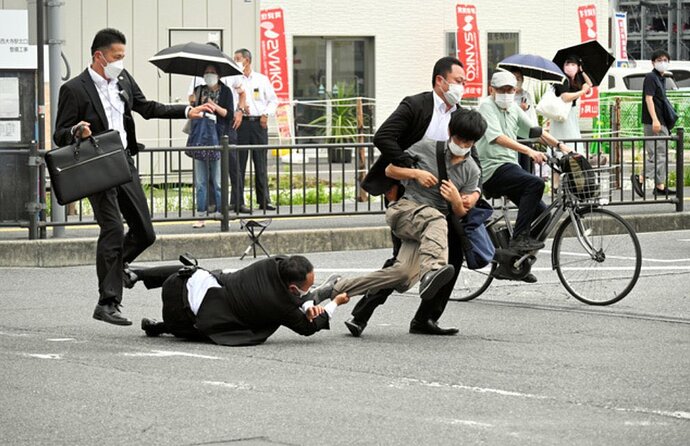 Edit +++UPDATE++++
Shinzo Abe has died.