Get a load of what just came into my college e-mail inbox today: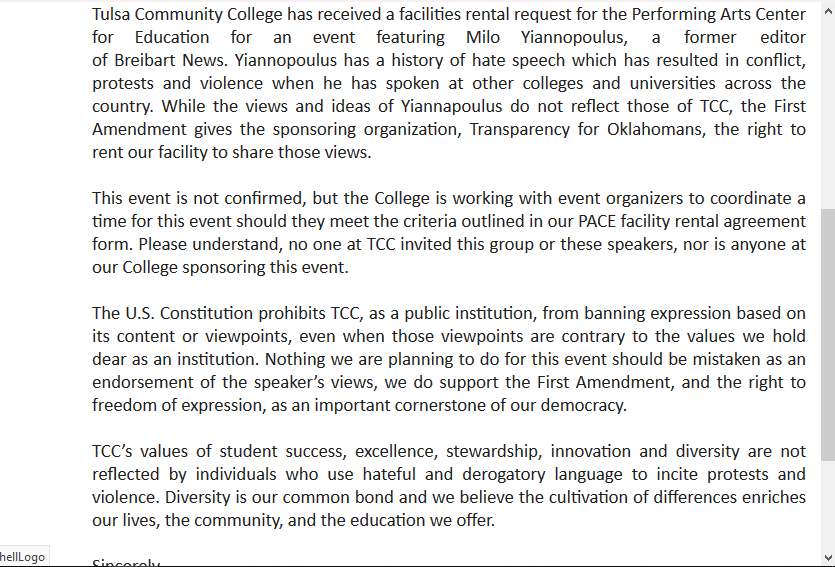 They don't even hide it anymore. The message is just dripping with hate and hostility, from a community college that has a demographic of all ages and used to be considered centrist. They also had, a while back, a test regarding statistics and what one should do regarding sexual violence (rape/sexual assault) on college campuses. Everyone had to take it and pass with at least a 75% (it was mandatory). I'll see if I can find it and post it here.
They mention that Yannipaulos uses "hate speech" to incite "protests and violence." As if we aren't all adults and know how to control ourselves if someone says something we don't like.