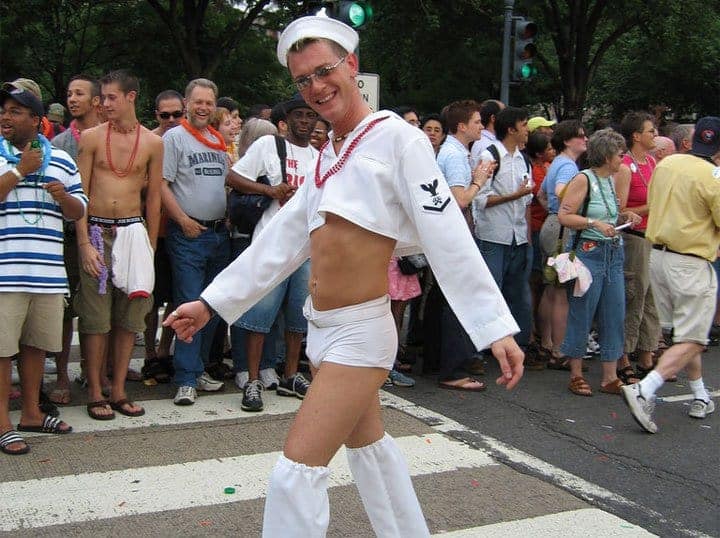 That picture sums up what I think of this bullshit and the CLOWNS at the Navy that made this pussy bullshit decision. Let's just send the message right now to our adversaries that we are nothing but a bunch of politically correct bitches scared of some screaming blue-haired leftist fat cow raging on fucking Twitter over the patriarchy.
This country is becoming a fucking joke. Trump is the Commander in Chief and should put an end to this sissy bullshit…but he won't.
Oh and fuck you Navy. I hope all the real fighting men of your organization get off your rainbow colored sinking ship.
Cucks.