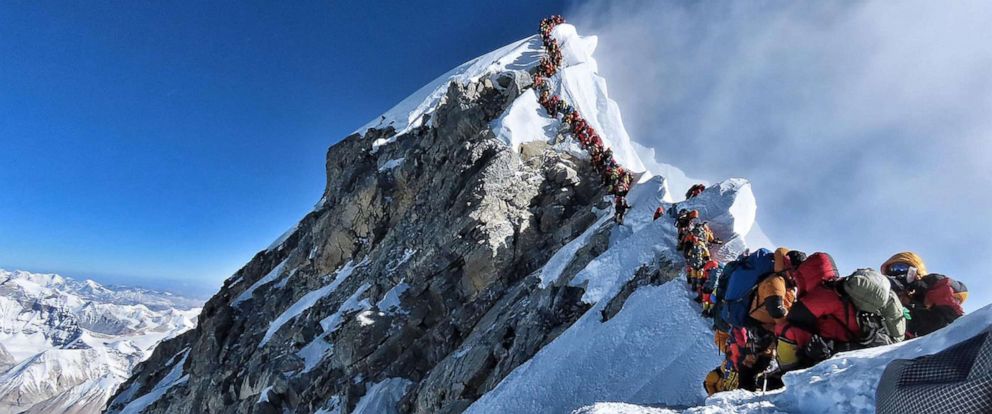 People are dying on Mt. Everest standing in line, like a damn Disney ride, to get to the summit. Is Everest now the ultimate stupid game?
Another one died just yesterday.
Christopher Kulish, a 62-year-old Boulder attorney, died Monday at a camp below the summit during his descent.

About half a dozen climbers died on Everest last week.
Hundreds of dumb turds are paying sherpas to basically carry thier fat asses up the mountain, and some of them are winning the stupidest of prizes.
Pic related, Mt Everest summit last week.